Which app are you using?
or
---
Tackle Football Playmaker X Cancel/Pause Instructions
If you coach a seasonal team and don't need the app year round, you may wish to cancel your subscription during the offseason but keep your playbook data backed up in the cloud. Instead of an unsubscribe option that results in deleted plays, we offer an Offseason Mode to pause your account. You won't be charged while your account is paused, but we'll still keep your plays backed up in the cloud for up to 12 months so they're ready when you come back next season.
2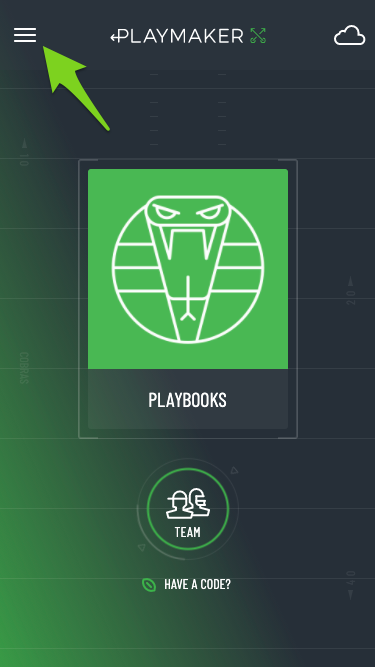 3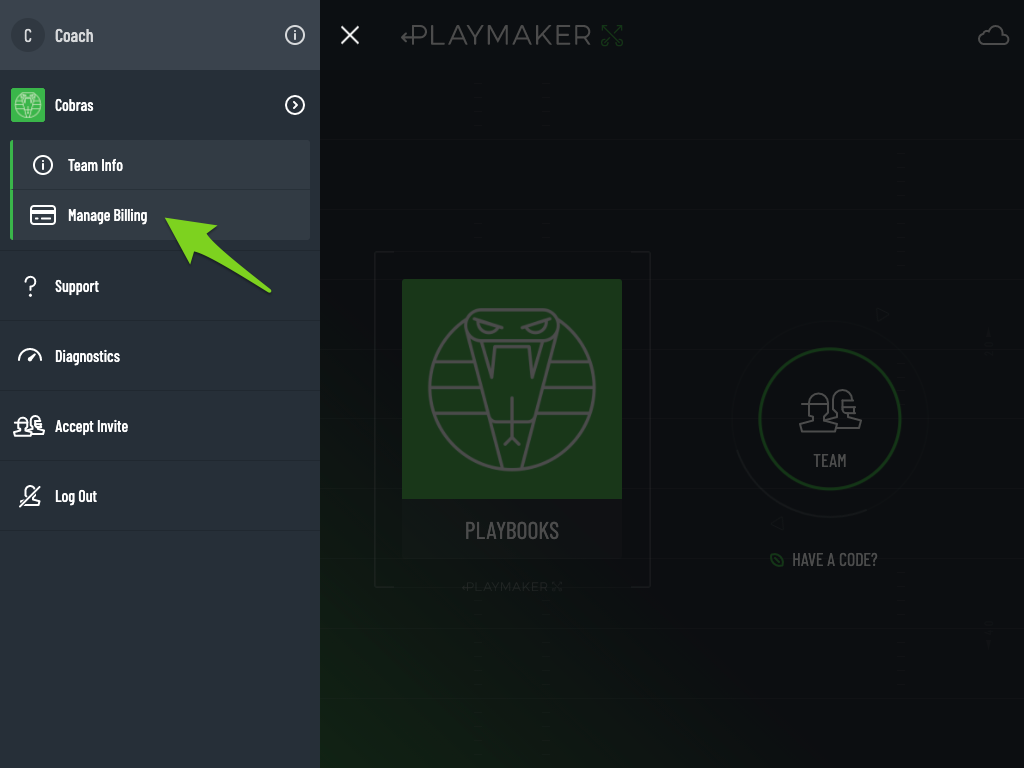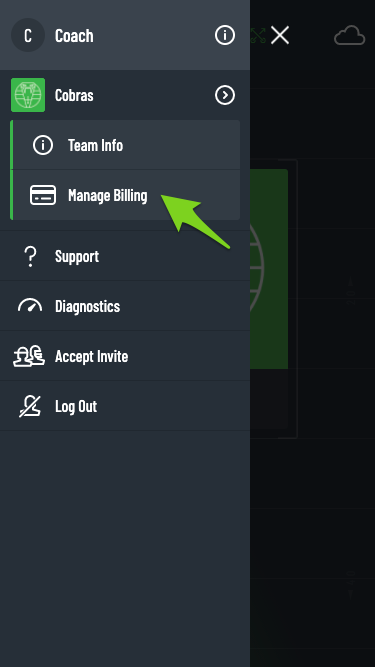 4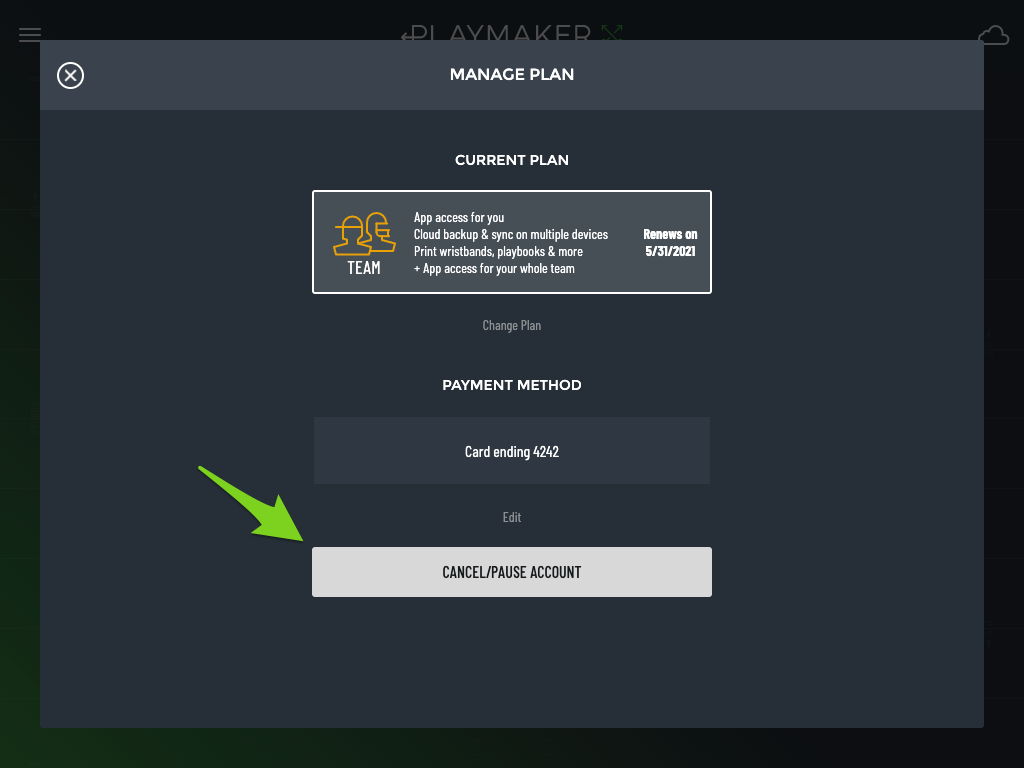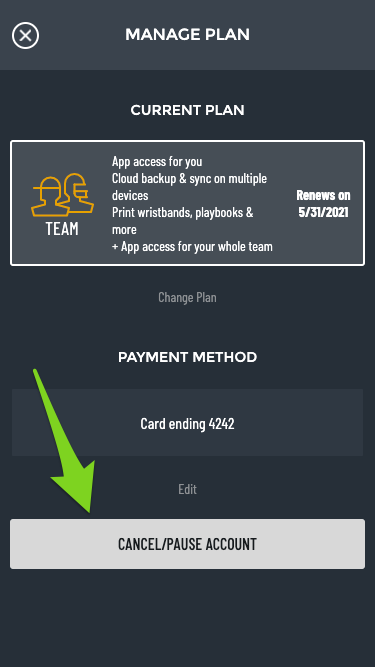 5